Zag Ultrasonic Cleaning, Repair & Maufacturing
BioMedical
Biomedical Line of Ultrasonic Cleaners Ensure Medical Instrument Cleanliness with Ultrasonics.
Preventive Maintenance Program
Zag Ultrasonic offers P-M program for your ultrasonic cleaning machine to insure quality and high efficiency running all time which will help to reduce the cost of repairs and down times.
Evolution service
We offer ( FREE OF CHARGE ) evaluation service for your ultrasonic instrument cleaning machine To ensure that your ultrasonic machine is working at maximum efficiency , there for , we provide you full report about all the operations.
Biomedical Cleaning Systems
Biomedical Line of Cleaners. From cost-effective benchtop cleaners to state-of-the-art consoles with endoscopic instrument flushing capabilities.
Features and Benefits
Automatic Lid and Tray Elevator

Large Capacity Tanks: 11 gal., 15 gal., and 20 gal.

Automatic Drain Alert

Push Button Drain

Toe-Touch Control

Safety Interlock and Controls

Front and Side Service Access Doors

Endoscopic Instrument Flushing System (Standard)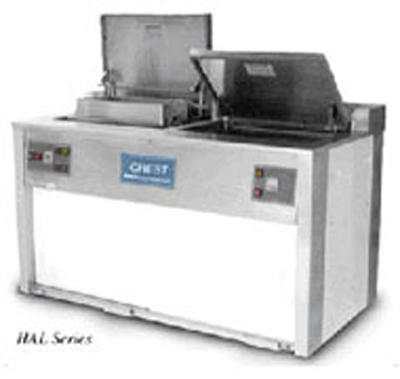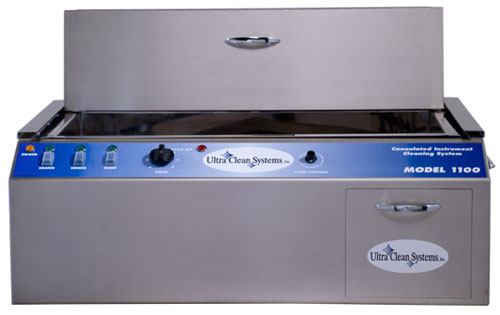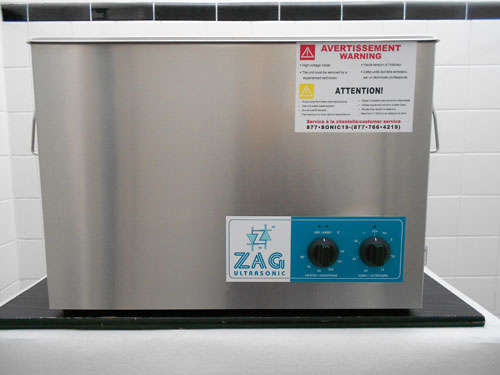 UZ-2610H 7gallon benchtop powersonic, widely used in medical surgical instruments clean, futures sweep frequency 45 khz, timer, heat, basket, cover available in digital control, and different sizes.
UCS – Model 1522 – Double Basin Floor Model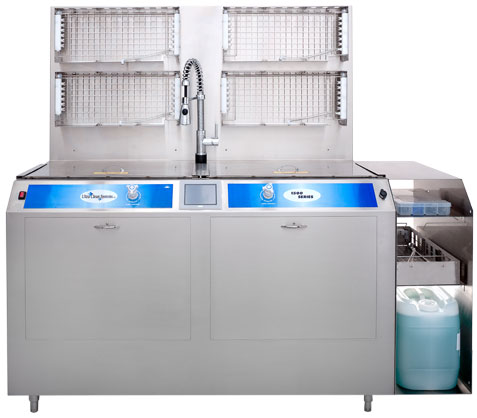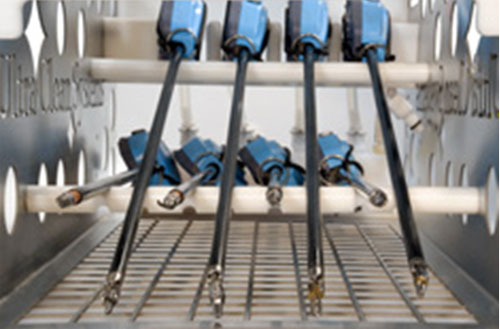 The console model basket can easily connect up to 8 da Vinci ® or da Vinci S ® robotic instruments in a single load.
Ultra Clean Systems – Sanizyme
Unlike our competitors, our ultrasonic cleaning systems save you time and money!
Cleaner, faster, better! Ultra Clean Systems – Detergents Detergents
Our enzymatic cleaners (this can link to the detergents on the accessories page) work overtime for you to get the most out of your ultrasonic cleaning machine. Through the use of triple mixture of the enzymes protease, amylase, and lipase our concentrated (SaniZyme) and super-concentrated (SteriZyme) act as powerful detergents to remove infectious contaminants during the cleaning cycle.
Are chelated to form a seal around instruments, preventing contact with minerals naturally found in water.

Begin to loosen harmful deposits in just one minute, virtually eliminating the need to hand scrub instruments.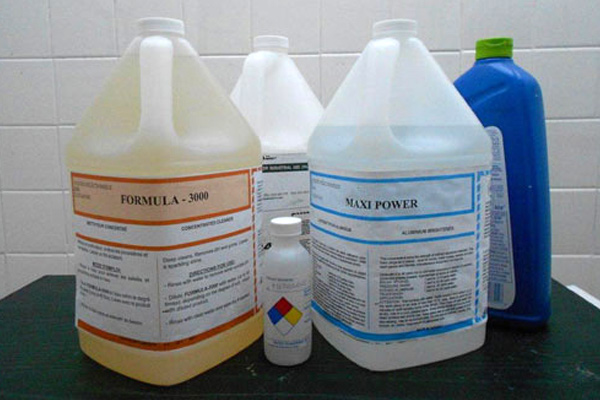 SaniZyme
Finally, a superior 3 enzyme detergent for all of your SPD cleaning needs and at the lowest price in the industry! SaniZymes proprietary blend is ideal for even the most complex orthopedic, laparoscopic, and robotic instruments and the most delicate ophthalmic and microsurgical equipment too.
SaniZyme Ph neutral formula safely removes blood, fat, starches, and protein from:
Metals

Plastics

Rubber

Corrugated Tubing
in as little as 90 seconds!